In silence you´ll know that you entered...
Paradise
Birdwatching is a wonderful activity and our family decided to share this magnificent experience with many other people. After many moons of intense work in preparing the property´s infrastructure, we have created San Felipe Birding NR. We want to be the preferred location for foreign and national birdawatchers and photographers. Relax in nature, enjoy birdwatching and connect with this natural sanctuary with an open heart.
Our trails allow you to visit four (4) sighting places where you can be in contact with nature comfortably.
Our guides are ready to accompany you during your trail to maximize your experience.
Finally, in our store you will be able to find a variety of articles and handicrafts from the region and Colombia, which you can purchase, to take a souvenir of your visit to our wonderful reserve.
Our Story
Recognizing the biodiversity and exotic beauty of the property, we acquired the San Felipe in 1989. During many years, we enjoyed vacations and family gatherings here. Every afternoon we would sit around the fire and appreciate the activities of the day. San Felipe is our home in paradise and we love and care for it.
Our Reserve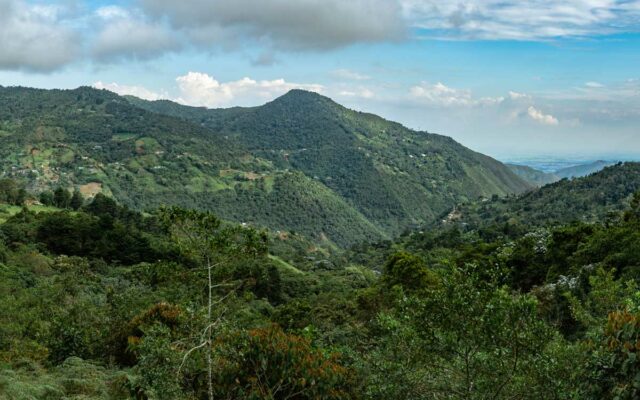 Our Natural Reserve
Is a magnificent property of 54 acres – which has been cared for and protected since 1989, when it was acquired by the Calle family.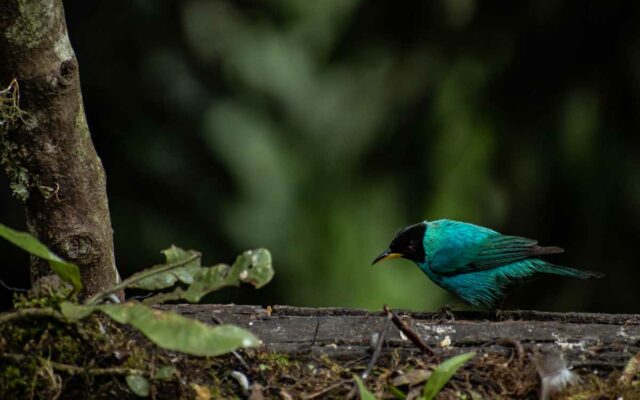 Sustainable Lifestyle
We focus on living in harmony with nature and enjoying a sustainable lifestyle. Caring for the conservation of birds, flora, fauna and biodiversity is our priority.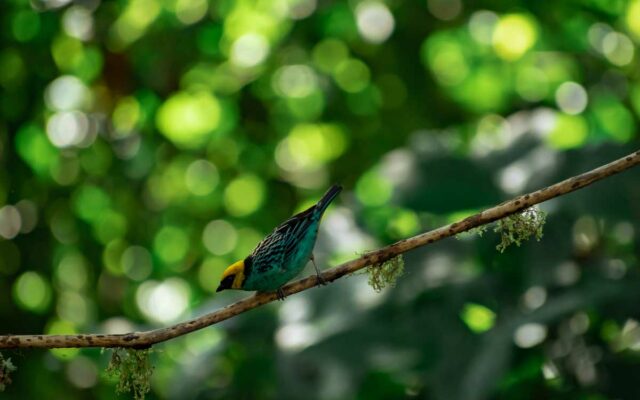 Rainforest
The Spectacular Rainforest surrounds the entire property from the top of the western mountain range. It houses more than 170 species of birds which can easily be  photographed.
Altitude
San Felipe Birding NR is located at Km. 18 Vía al Mar, Corregimiento de La Elvira, Municipality of Cali (Colombia), at 1,950 meters above sea level.

Weather
The average climate in the area ranges between 18 and 22 degrees. The mist and condensation appear daily with the lowering of temperature, creating a mysterious damp feel.

Geography
Km18 is a very humid area, so it is advisable to wear warm, comfortable and waterproof or quick-drying clothing.
Sustainable actions in process
The following are some of the activities that are being carried out in San Felipe Birding NR, as part of our commitment to biodiversity, as well as the conservation and protection of nature:

Reforestation with native trees.

Adaptation of gardens, and feeders for the attraction  of birds.

Creation of artificial nests.

Protection of natural water reserves.

Bird inventory of the San Felipe RN.
Contact us
No matter where you are, or which service you need assistance with, you can call, write, or email us.